The Pulse Found Things to do in Wellington!
March 10 2016
It was AWESOME to have The Pulse netball team come to Adrenalin Forest Wellington yesterday!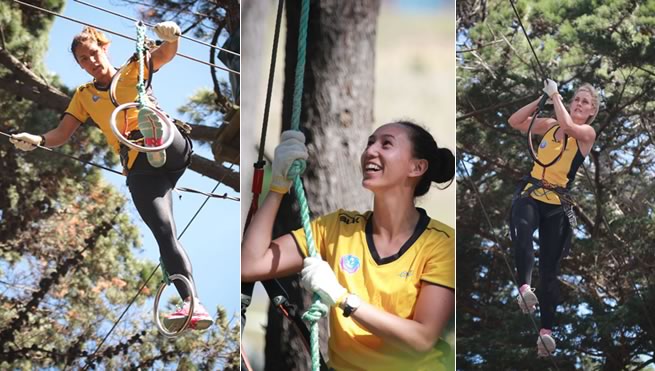 As well as being a great thing to do in Wellington, The Pulse Netball Team also discovered that Adrenalin Forest was fantastic for team building. None of the Pulse had previously been to the Adrenalin Forest before. So a few of team were a little apprehensive about how they were going to do. A few even admitted to being a little acrophobic (afriad of heights). However, the AF staff were very impressed that even after a short two hour session everyone had progressed to 'Level 4' or greater (with the exception of person with a thumb injury). A testament to their sporting talent and ability to work together as a team!
It was also a pleasure to have Sky Sports on site filming a feature about the Pulse that will screen on Sport Zone in April 2016.
I think the Pulse would agree Adrenalin Forest is a great thing to do in Wellington. Come again soon Pulse, and best of luck for the coming season!