NZDF Team Building in Wellington
February 3 2016
The New Zealand Defence Force found that Adrenaline Forest is a great place to do team building in Wellington.

Read on to see the team building article enlarged.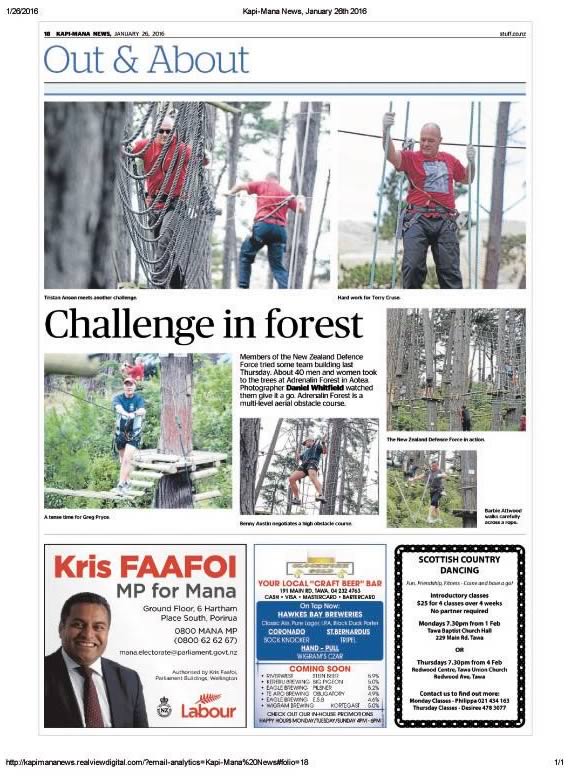 If your school, organisation or business is looking for team building services too, feel free to contact us to find out how we could help.