Adrenalin Forest Vouchers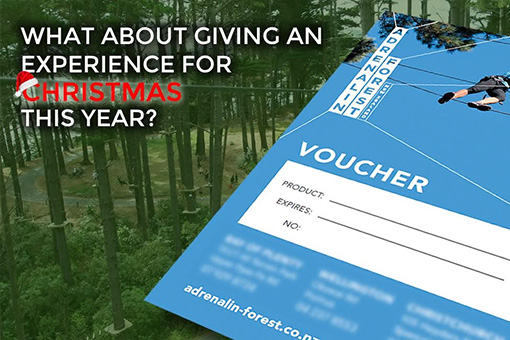 AUCKLAND VOUCHER
BOP VOUCHER
WELLINGTON VOUCHER
CHRISTCHURCH VOUCHER
Stuck for a gift for someone? Get the ultimate experience with an Adrenalin Forest Gift Voucher.
VALID FOR 12 MONTHS FROM DATE OF PURCHASE.
Adrenalin Forest courses feature over 100 fun filled challenges across multiple levels. Each level is harder than the last, with obstacles starting at 1.5 metres above the ground that are suitable for a wide range of ages and fitness levels. To conquer the whole course and claim your bragging rights, you'll be climbing, jumping and swinging at least 30 metres up in the air. But this isn't just a test of your physical skills – each obstacle can be conquered in different ways, so you'll be stretching your brain as well. You will be completing challenges such as the Indiana jump, barrels, wrecking balls, a commando flying fox, Tarzan jump and heaps of Flying Foxes!!!
You have 3 hour from the start of your briefing time to complete as much of the course as you can.
MINIMUM HEIGHT - 140cm (all levels)
BOOKING IS COMPULSORY
Please visit our website (Book Now) when you are ready to book in for your adventure.

ONCE IS NEVER ENOUGH - CONCESSION CARDS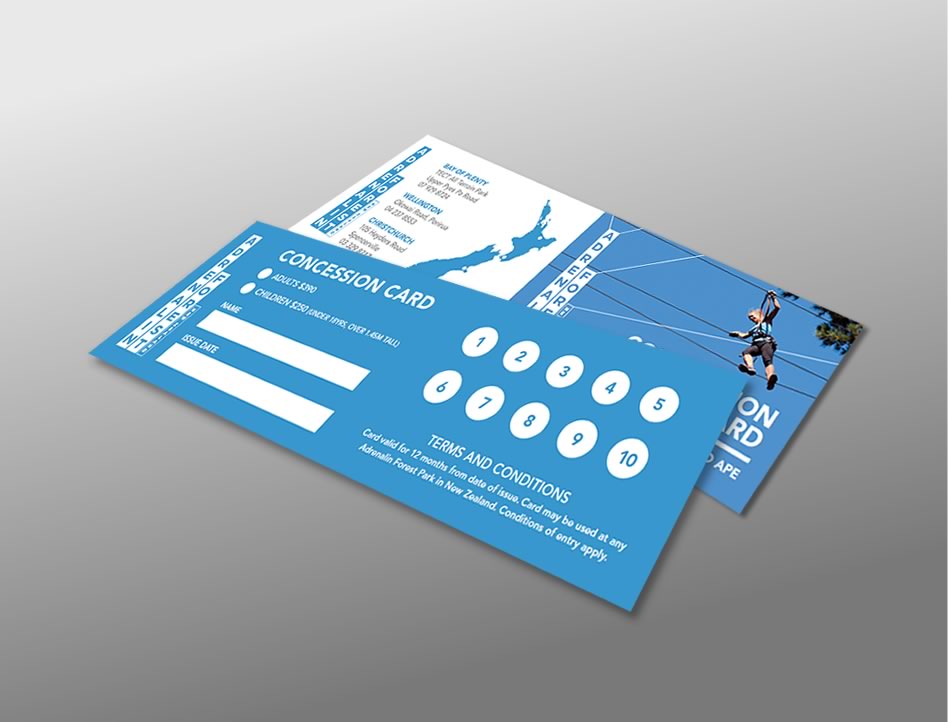 Adrenalin Forest is like many of the best things in life, 'once is never enough!' That's why we now offer concession cards.
"We'll have to come back again!" is a phrase we often hear as people are leaving Adrenalin Forest.
For many customers it's because they want to 'get to the next level'. For some it's because they've enjoyed the sense of achievement they get from overcoming their fear of heights. For others it's the thrill of pushing their body to do things they didn't think it could do. And don't forget that adrenalin surge from a flying fox 20m off the ground! But for most it's probably a combination of all these reasons.
You can use your card different ways:
As an individual
As a group
Across all of our parks - Auckland, Rotorua, Wellington, Christchurch
So buy your Adrenalin Forest Concession Card so we can see you again (and again) real soon. Don't forget Once is Never Enough at Adrenalin Forest!