Once is NEVER enough! - Concession Cards
September 8 2017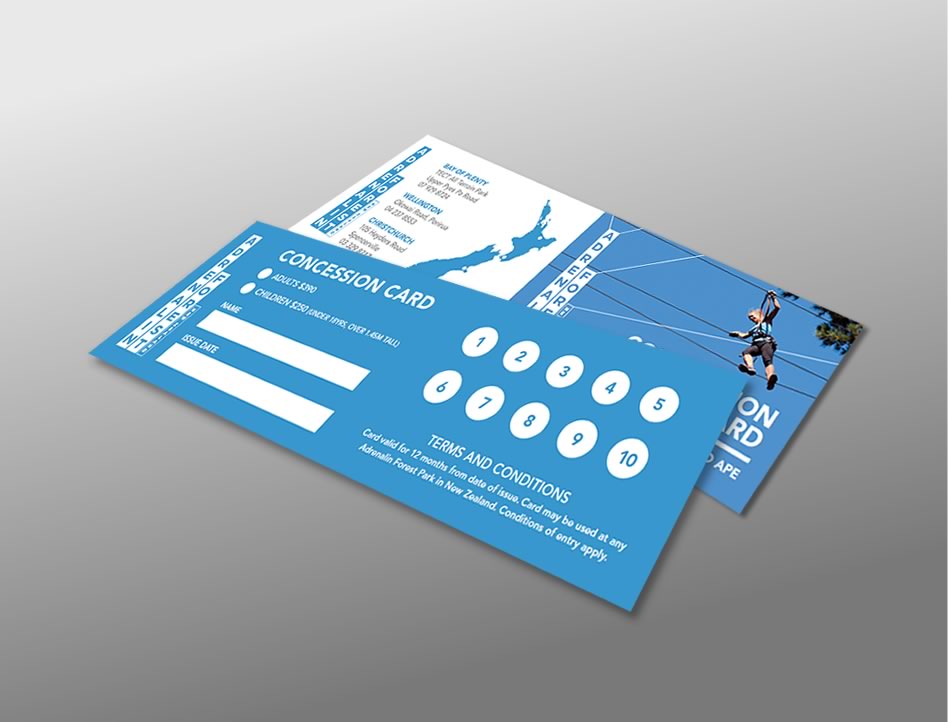 Adrenalin Forest is like many of the best things in life, 'once is never enough!' That's why we now offer concession cards.
"We'll have to come back again!" is a phrase we often hear as people are leaving Adrenalin Forest.
For many customers it's because they want to 'get to the next level'. For some it's because they've enjoyed the sense of achievement they get from overcoming their fear of heights. For others it's the thrill of pushing their body to do things they didn't think it could do. And don't forget that adrenalin surge from a flying fox 20m off the ground! But for most it's probably a combination of all these reasons.
So to make it easy for customers to come back again we have created Adrenalin Forest Concession Cards. 10 adults tickets for $410, and 10 children (over 1.40 metres tall) for $270.
You can use your card different ways:
As an individual
As a group
Across all of our parks - Rotorua, Wellington, Christchurch
We will be updating our booking pages for Tauranga, Wellington and Christchurch to you can purchases your Concession Card online.
So buy your Adrenalin Forest Concession Card so we can see you again (and again) real soon. Don't forget Once is Never Enough at Adrenalin Forest!