Central Netball discovering the best things to do in Wellington
May 30 2016
It was our pleasure to host group of Beko Netball League athletes and management yesterday. The Beko Netball League is a development competition that underpins the ANZ Championship. They soon discovered that Adrenalin Forest is one of the best things to do in Wellington.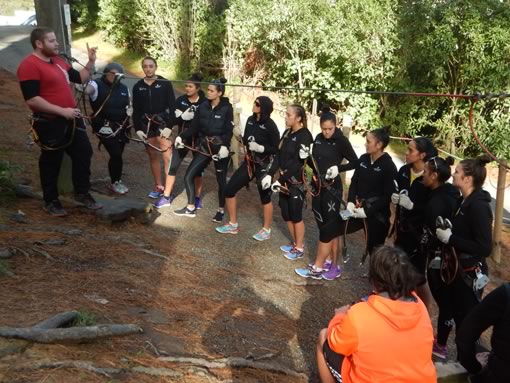 The Beko Netball League is fundamental to strengthening Netball New Zealand's performance pathway, the development of talent, and competitiveness of Netball New Zealand's elite teams. Some of you may have read about the Pulse, who have previously visited Adrenalin Forest, using us for a team building. Well this time it was Central Netball.
Thanks for your visit Central Netball. We hope to see a bunch of you in the Grand Final in Auckland on June 26.
If you are interested in using Adrenalin Forest for your next team building location check-out team building that we recently did with NZDF at our Adrenalin Forest Wellington.