PRESS RELEASE - NEW ADVENTURE PARK OPEN IN BOMBAY
December 17 2019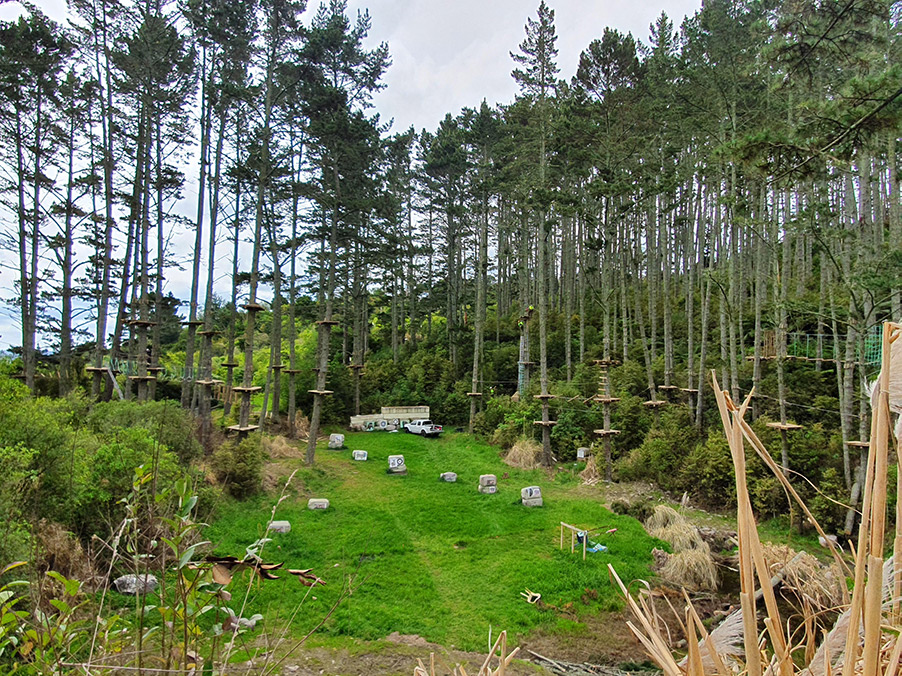 Great news for Aucklanders! Adrenalin Forest Auckland is operational just in time for the holiday season.
This new outdoor attraction at Stones Road, Bombay, is the perfect location just off SH1 to serve the Auckland and Waikato regions. There will be six courses up to 25 metres off the ground - each level is harder than the last with obstacles starting at 1.5 metres off the ground, with levels progressively getting harder and higher. The Park is suitable for all ages (from 1.40 metres tall).
"We hope to bring about 30,000 visitors, including schools, sports groups, clubs, corporate groups, as well as tourists each year. This will be great for local businesses and the tourism sector," says Ian Olson, Adrenalin Forest Regional Manager.
Mr Olson said that there had been strong support from the Pukekohe community, including the visitor industry and Local Board. He notes that the park will be fantastic for families, schools and sports teams, work functions, tourists and more. Adrenalin Forest Auckland will cater for individuals, small groups & large groups of 100+ participants at a time.
Adrenalin Forest was established in New Zealand 2006 by Jean Caillabet, a French citizen, with his first park in Christchurch. After a lot of hard work, fine tuning and development Adrenalin Forest expanded to Wellington in 2010, Bay of Plenty in 2011, and is now open in Bombay, Auckland.
ENDS
Please contact
www.adrenalin-forest.co.nz #adrenalinforestnz @adrenalinforestnz
Ian Olson – Regional Manager
ian@adrenalin-forest.co.nz
027 613 9999
Download this press release as a Word Document. 74Kb
Download the photo as high resolution. 1.8Mb
#adrenalinforest #auckland