Labour's Tourism Minister at Adrenalin Forest
May 5 2016
Last week, Adrenalin Forest Wellington enjoyed a visit from Kris Faafoi, Labour's new Minister of Tourism. Kris is pictured here with Jean Caillabet, owner of Adrenalin Forest.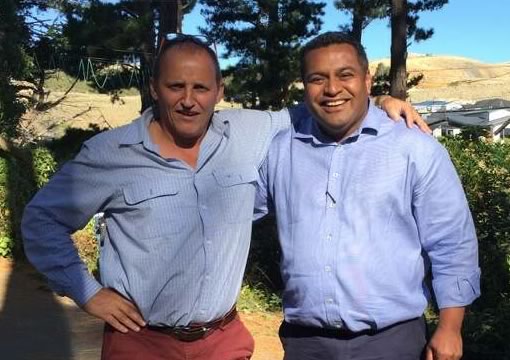 Kris's visit to Adrenalin Forest was his first in his new role as shadow Minister of Tourism New Zealand.
[Jean's] climbing parks in Porirua, Tauranga and Christchurch are for the adventurous among us and he's well plugged into what it takes to get people through the door. I'm really going to enjoy this new role. A lot of it really is building on a great story of our beautiful country. Passionate people like Jean have a great attitude and help our economy to continue cranking."
Thanks for the visit Kris. Look forward to seeing you again soon.