ADRENALIN FOREST NEW ZEALAND
Adrenalin Forest Auckland is at Alert 4 - CLOSED Covid-19 Update
IMPORTANT: if you wish to make contact with us please email auckland@adrenalin-forest.co.nz,


Bay of Plenty, Christchurch and Wellington are at Alert Level 2 - OPEN with restrictions - Covid-19 Update
Restrictions:
- Booking is compulsory
- All customers to practice physical distancing (at least 1 Meter in outdoor environment)
- Wearing of masks is appreciated during check-in, safety briefing and talking to staff.
- Please use hand-washing facilities regularly
- Please place your used gloves in the bins provided
- If you are sick, please stay at home
- All customers must use the NZ Government Contact Tracing QR code or sign our Covid-19 contact tracing sheet
bop@adrenalin-forest.co.nz, wellington@adrenalin-forest.co.nz and christchurch@adrenalin-forest.co.nz
Claim your bragging rights.
High excitement, stomach churning and a great confidence builder. Test your skills by taking on an Adrenalin Forest aerial obstacle course.
Located among natural surroundings in Christchurch, Wellington, Bay of Plenty & Auckland.
Adrenalin Forest courses feature over 100 fun filled challenges across six levels. Each level is harder than the last, with obstacles starting at 1.5 metres above the ground that are suitable for a wide range of ages and fitness levels. To conquer the whole course and claim your bragging rights, you'll be climbing, jumping and swinging at least 20 metres up in the air.
This isn't just a test of your physical skills - each obstacle can be conquered in different ways, so you'll be stretching your brain as well. Challenges include the Indiana jump, crossed logs, barrels, wrecking balls, a commando flying fox and Tarzan jump.
Nerves will definitely be tested, but the revolutionary Clic-iT safety system, which ensures a continuous connection to the safety line, will keep you safe at all times.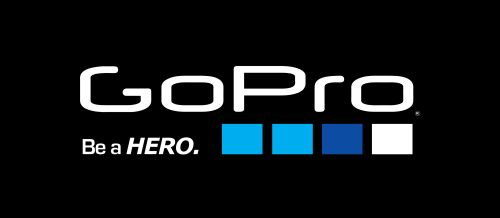 To capture your three-hour adventure in the treetops, we offer GoPro HD Camera hire on site.
The Park is suitable for all ages (from 1.40 metres tall), for everyone with a basic level of fitness, fabulous for families, birthdays, school groups, sports teams, corporate groups & team building. Adrenalin Forest is a great school holiday activity & perfect for 'Work Break Ups'. Adrenalin Forest Gift Vouchers are an exciting Christmas or Birthday present!!
We cater for individuals to large groups of 100+ people at the same time. You are given up to 3 hours on the course.
Are you ready to push your limits with a high adrenalin experience? Find out more or book by contacting us today.
Affordable, fun and challenging, the Adrenalin Forest is fast becoming the number one adventure tourism company in New Zealand.