CoronaVirus Covid-19 Update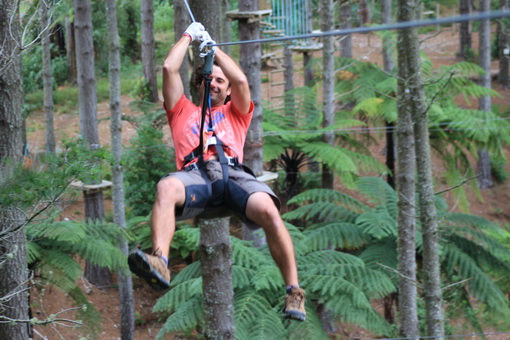 Adrenalin Forest New Zealand would like to thank all of our customers for your support and understanding during the current Alert Level changes

From Friday December 3rd 2021 - Covid-19 Protection Framework (Traffic Light System)
All Adrenalin Forest Parks will be moving to the Covid-19 Protection Framework (Traffic Light System) from Friday December 3rd, 2021. We have made this decision with the public and our staff's safety at the forefront.

This will mean anyone aged 12+ coming to any of our Adrenalin Forests around the country will need to present their Vaccine Pass on entry.

Traffic Light Status of our Parks:
Auckland - RED
Bay of Plenty - ORANGE
Wellington - ORANGE
Christchurch - ORANGE
Please read through our FAQ's and if there is still a question you need answering then please don't hesitate to contact us.
FAQ's
Do non-climbing spectators have to show a pass to enter if they will not be making close contact?
If you are a paying customer then you will need to show your vaccine pass to enter the forest. If you are bringing kids to climb and you are not climbing you will still need to show your vaccine pass.

Do 12-year-olds need to show a pass?
Children aged 12 years 3 months and above will need to show their vaccine pass.

Can I show my vaccine card or does it need to be my vaccine pass?
You need to show your vaccine pass, this has a QR code on it and can be printed or shown on your smart device. You cannot use the vaccine card that some people get when you have your vaccine administered.

Can I still come to the park if I get a negative Covid test?
No sorry, you will need to show your my vaccine pass on entry

Please email any inquires to your selected location.
Bay of Plenty - bop@adrenalin-forest.co.nz
Wellington - wellington@adrenalin-forest.co.nz
Christchurch - christchurch@adrenalin-forest.co.nz
Auckland - auckland@adrenalin-forest.co.nz
Thank you & Keep Safe!
Adrenalin Forest New Zealand