CLiC-iT WINS top French Design award!
March 23 2018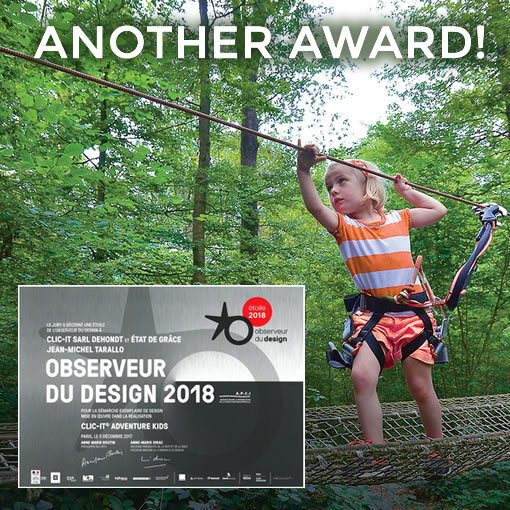 CLiC-iT, the super safe belay system that we use at Adrenalin Forest, recently won another prestigious design award!
In December 2017 CLiC-iT won a Star of the Observeur Du Design 2018 for it's exemplary design in the realisation of it's CLiC-iT Adventure product.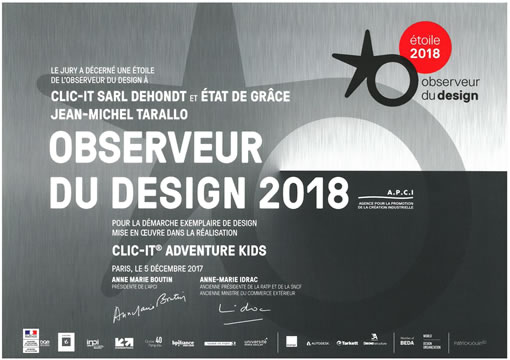 Observeur Du Design is the most important French Design Award. It identifies innovative design achievements and offers significant recognition in a context of strong competition, where design is the major asset that highlights the difference in French products and services. This prize indentifies innovative, ambitious and even prospective products.
Adrenalin Forest is very proud of it's association with CLiC-iT. So proud that Jean Caillabet, the owner of Adrenalin Forest, is the sole licence owner and importer of CLiC-iT products into New Zealand.
CLiC-iT wasn't only designed for high rope courses like Adrenalin Forest. It is also a outstanding product for scaffolders, forestry workers, roofers, window cleaners . . . infact any business that works at height.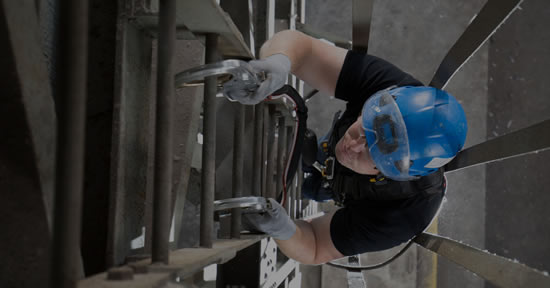 Find out more about purchasing CLiC-iT for your business on http://www.adrenalin-forest.co.nz/clic-it-home or email Jean on wellington@adrenalin-forest.co.nz.