Jacinta Messer Recently at Adrenalin Forest
April 6 2016
Jacinta, a recent import from Austrailia for The Pulse, is loving being in Wellington! "I have to tell you it's absolutely beautiful over here and I've fallen in love with the place completely." Recently Jacinta made a trip to Adrenalin Forest. Below is a photo from her visit.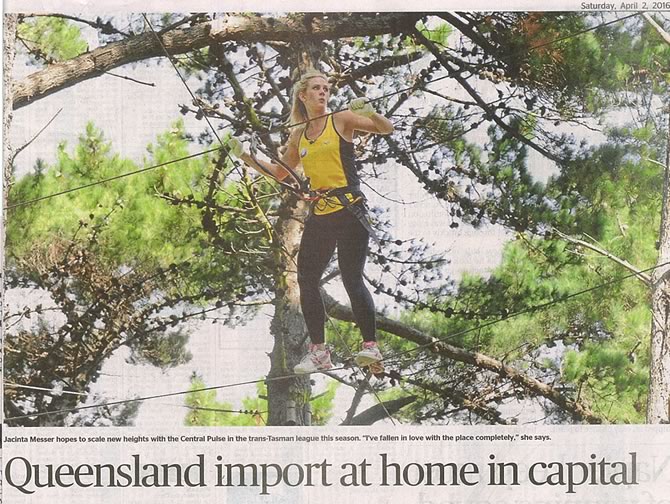 Click below to see view the full article.
Download and read the whole article that was published in the Dominon Post April 2 2016. PDF 420KB
Best of luck for the coming season Jacinta!
Wellington things to do? Think Adrenalin Forest!